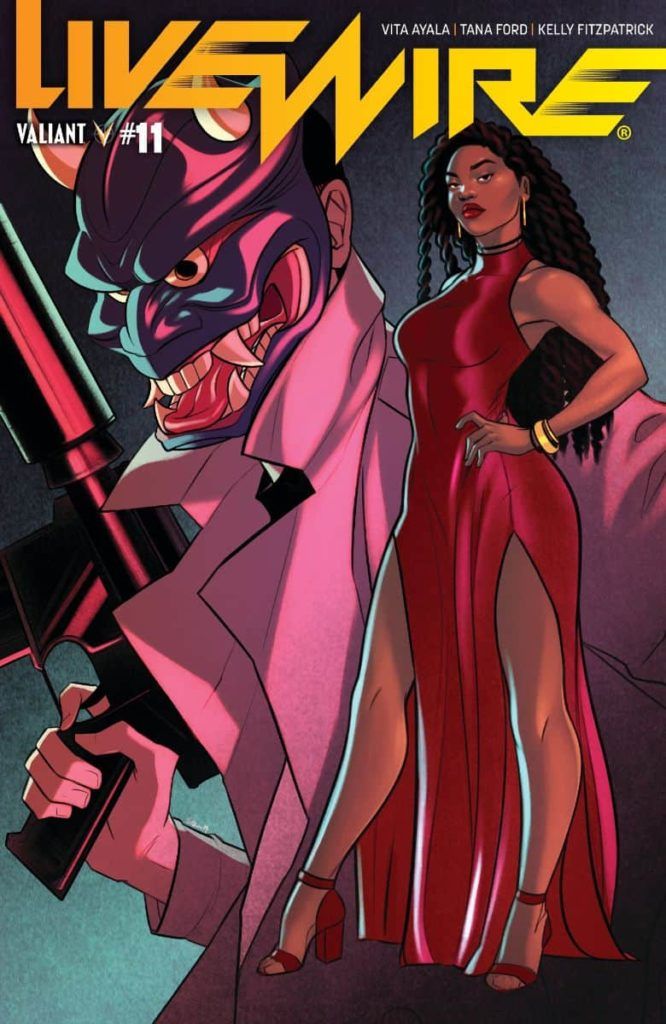 Author: Vita Ayala
Artist: Tana Ford
Cover A by STACEY LEE
Cover B by TULA LOTAY
Cover C by ANNIE WU
Pre-Order Edition Cover by KAT HUDSON
Published by: Valiant Entertainment
On Sale OCTOBER 9th
Amanda McKee—aka "Livewire"—continues the fight to clear her name.
Teamed up with politician John Wright, Amanda learns there's more to superhero-ing than just punching bad guys.  But when masked men hold a charity rally hostage, Livewire is ready to show the world she can be a hero in the spotlight!
Here is an exclusive preview of LIVEWIRE #11 out Wednesday 9, October!!