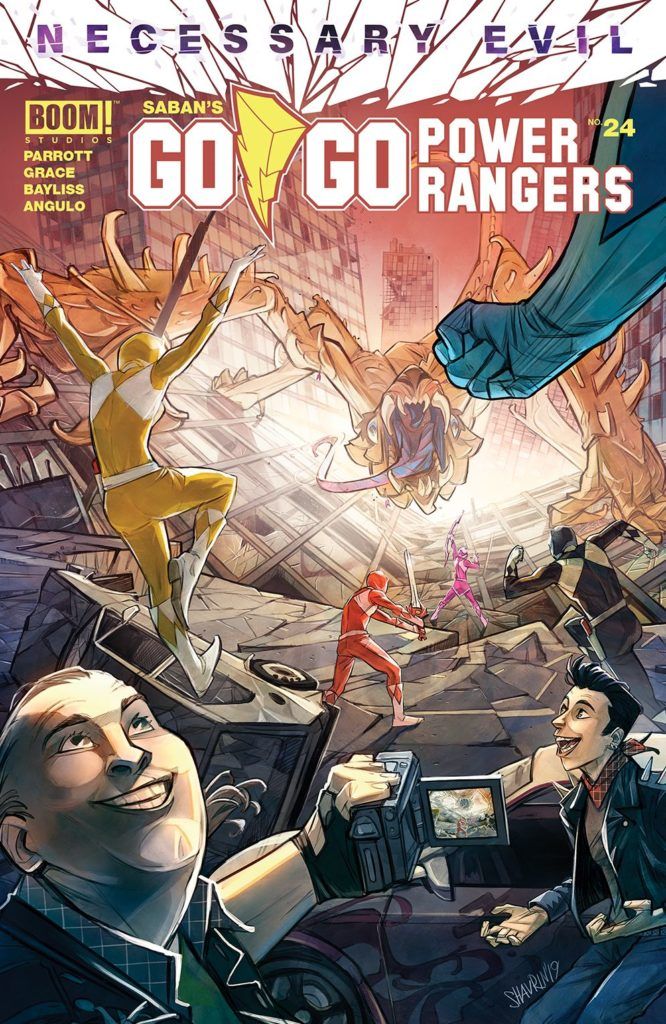 Go Go Power Rangers #24 is out this Wednesday, continuing the big Necessary Evil event; check out a preview of the issue here…
The issue will be connected to the Power Rangers: Necessary Evil storyline in conjunction with the Mighty Morphin Power Rangers comic book series, where Jason, Zack, and Trini become the Omega Rangers, and the White Ranger makes his long awaited debut into BOOM! Studios' line.
NECESSARY EVIL CONTINUES! It's The Power Rangers vs Lord Zedd, as seen through the —literal—lens of Bulk & Skull. But can these two film the latest episode of Ranger Station and truly escape unscathed?
Writer: Ryan Parrott, Sina Grace
Artist: Francesco Mortarino
Colorist: Raúl Shavrin
Letterer: Ed Dukeshire
Cover Artists:
Main Cover: Ivan Shavrin
Variant Cover: Miguel Mercado
Incentive Cover: Amelia Vidal
Publisher: BOOM! Studios