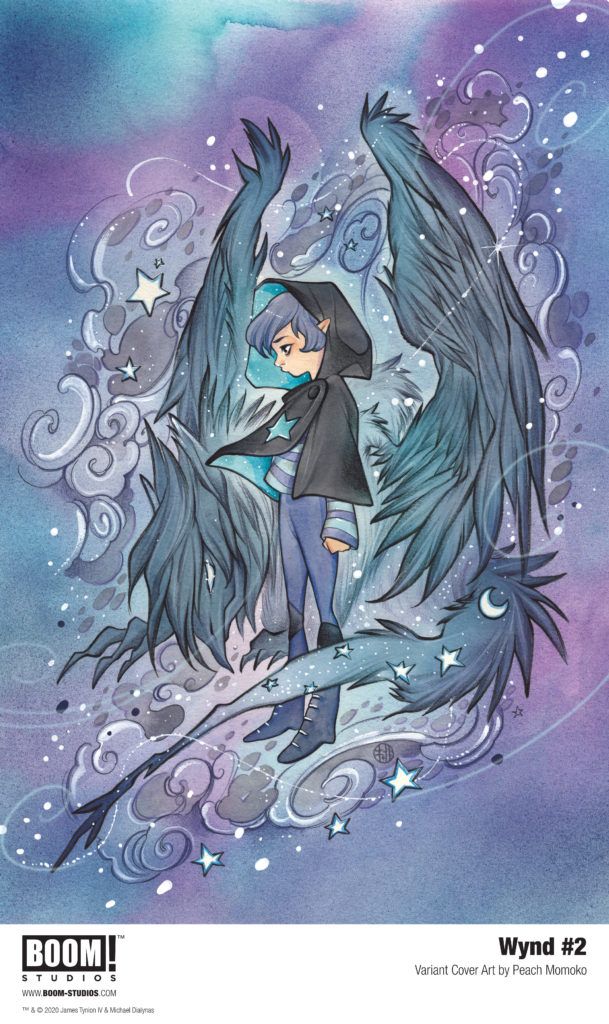 BOOM! Studios announced today that it has signed a massive deal with superstar artist Peach Momoko, that will see the debut of twenty covers on top comic book series from the award-winning publisher through 2021. 
The next variant cover from this new deal will be available on Wynd #2, on-sale on July 22, and Momoko's art will be featured on variants to subsequent issues (#3-5) of the series through October. Then, fans will discover Momoko's stunning work on variant covers to Buffy the Vampire Slayer #19 in November and on a top-secret new series launching in the same month.
Peach Momoko is an illustrator from Japan who works mainly with traditional mediums such as watercolor, ink, and colored pencils. Her work has appeared on the biggest series from publishers including Marvel, DC, Image Comics, IDW, and more.
"I am very excited to be painting for many, many BOOM! covers coming up!" said Peach Momoko. "I'd say more, but instead I'm going to keep painting and let the covers show you how much fun I'm having here!"
"Peach Momoko's work is spectacular and we're thrilled that she's joining the all-star team of cover artists contributing to BOOM! Studios' biggest series," said Matt Gagnon, Editor in Chief, BOOM! Studios. "Peach has quickly become one of the most exciting and popular artists in comics. Our readers are in for a treat when they see what she has planned for covers to Wynd, Buffy the Vampire Slayer and some top-secret projects releasing later this year."