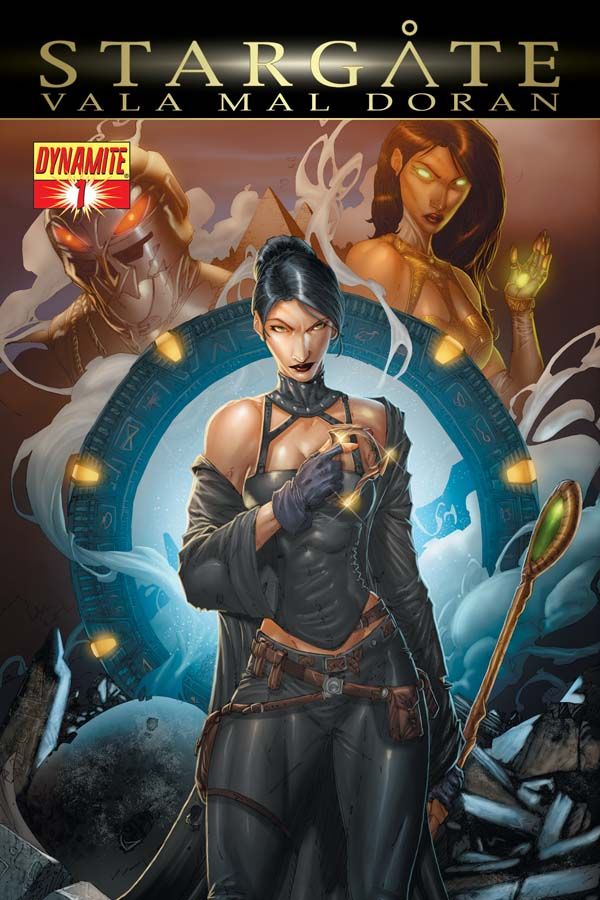 Stargate: Vala Mal Doran #1 released by Dynamite Entertainment on May 1, 2010.
Dynamite opens the Stargate and kicks things off with writer Brandon (BATTLESTAR GALACTICA) Jerwa and Cezar (BATTLESTAR GALACTICA) Rezak and featuring the sexiest star of the Stargate franchise – Vala Mal Doran (played by the incomparable Claudia Black)!

We start our story during the years when Vala was acting as a free agent in the intergalactic underworld. While the ever-growing Lucian Alliance attempts to recruit her, Vala puts together an Ocean's Eleven-style team of freelancers (though her team numbers around 5 people) to help her track down a mysterious sentient plant believed to be a source of great power.
Covers: Brett Booth
Chasen Grieshop
Writer: Brandon Jerwa
Penciller/Inker: Cezar Rezak
More Below