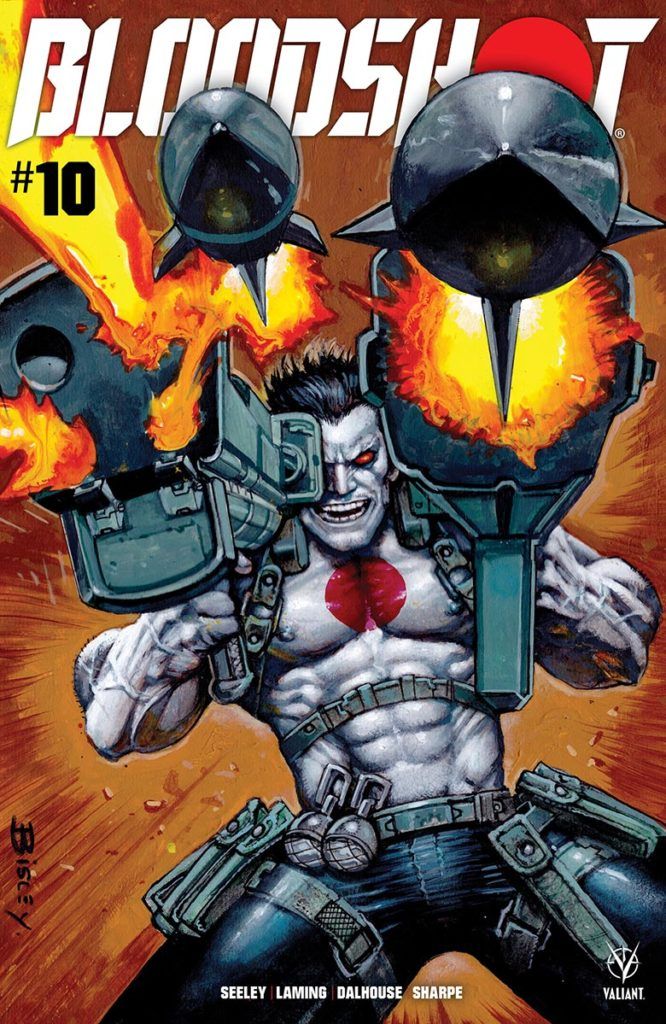 January 8th, 2020 – Everything in Tim Seeley's BLOODSHOT run has been leading up to this…
As BLOODSHOT works with new allies KT and Wilfred Wigans, a familiar foe lurks in the background, plotting the return of [CLASSIFIED]. Seeley has big plans for Valiant's supersoldier in the final explosive arc "One Last Shot" and it all starts here in BLOODSHOT #10, featuring art from industry icon Brett Booth and rising star Pedro Andreo with colors from Andrew Dalhouse and letters by Dave Sharpe.
Check Out Preview Below

BLOODSHOT #10
On Sale January 13th | 32 pages, full color | $3.99 US | T+
Bloodshot only has "One Last Shot" as the brand-new story arc starts now!
Superstar artist Brett Booth and Pedro Andreo join best-selling scribe Tim Seeley for Bloodshot's road to retribution.
Who can a one-man army trust when everyone's trying to kill him?
Preorder Variant Cover by SHAWN CRYSTAL
Written by TIM SEELEY
Art by BRETT BOOTH, PEDRO ANDREO
Colors by ANDREW DALHOUSE
Letters by DAVE SHARPE
Cover A by SIMON BISLEY
Cover B by DAVID NAKAYAMA