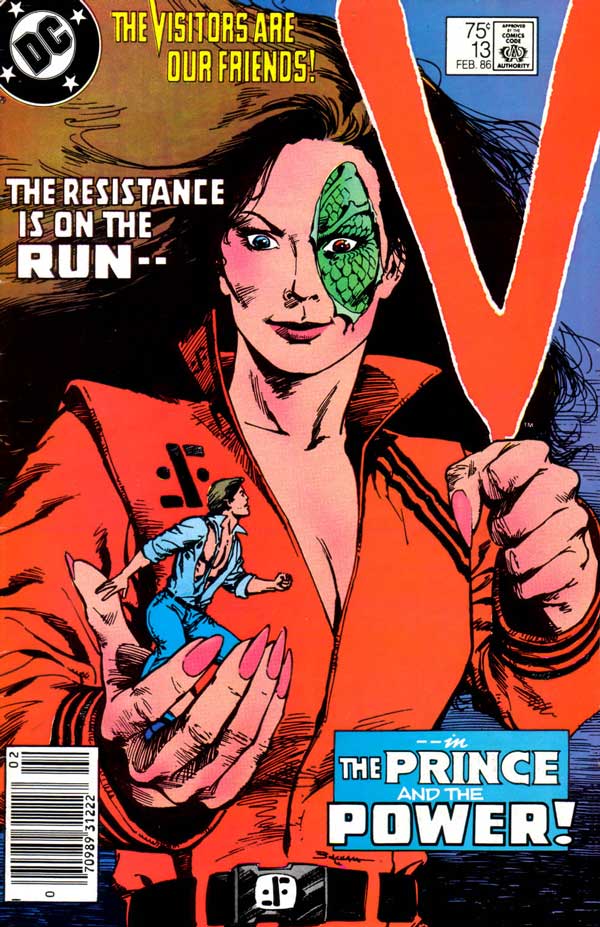 V #13 – The Prince and the Power! released by DC Comics on February 1986
Diana is relentless in her pursuit of the Leader's son. Julie and Mike remain on the run!
DC comic book based on the "V" science fiction TV show, with issues published to be concurrent with the then "V: The Series" shown from 1984-1985 on NBC.
Writers
Cary Bates
Pencilers
Carmine Infantino
Inkers
Tony DeZuniga
Colourists
Michele Wolfman
Letterers
Carrie Spiegle
Editors
Robert Greenberger
via
Starlogged