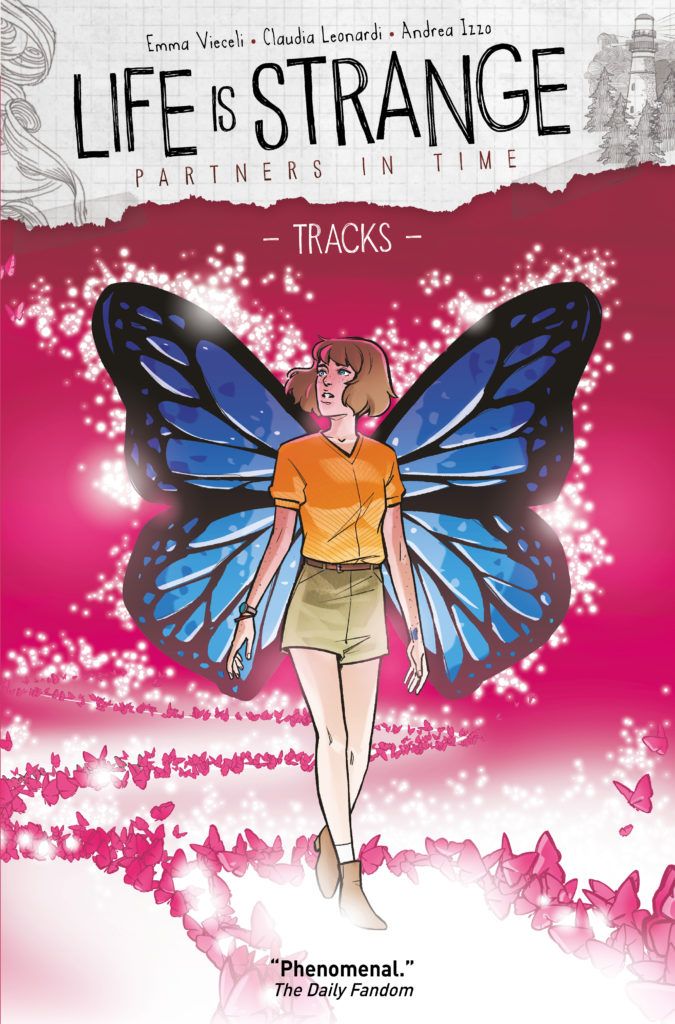 Life is Strange: Partners in Time – Tracks collects issues #13 – #16 of the hit comic series!
The fourth volume of the comic series based on the critically-acclaimed, BAFTA-winning video game Life is Strange, following the weird and wonderful tales of time traveller Max Caulfield!
Writer: Emma Vieceli
Artist: Claudia Leonardi
Publisher: Titan Comics
Softcover, 112pp, $16.99, £13.99
On sale April 2021
How far would you go, to get back to the person you love? As Max Caulfield embarks on a road trip across America after coming so close to returning to her own timeline, across the transect Tristan and Chloe follow the same path. But, both Max and Tristan struggle to control their powers and it looks like Max and Chloe may never get their happy ending – unless they can find something, or someone, to help them.


Check Out Preview Below – Life is Strange: Partners in Time
About the Creators:
Emma Vieceli is a comics artist and writer who has worked on a variety of projects by esteemed publishers, including Doctor Who, Back to the Future, Jem and the Holograms and Manga Shakespeare. She has also illustrated popular graphic novel adaptations of Vampire Academy and Alex Rider. Her creator-owned success is Breaks, written with Malin Ryden.
Claudia Leonardi is an up and coming artist based in Italy. Life is Strange is her breakthrough into the world of comic books, with many more projects to come.