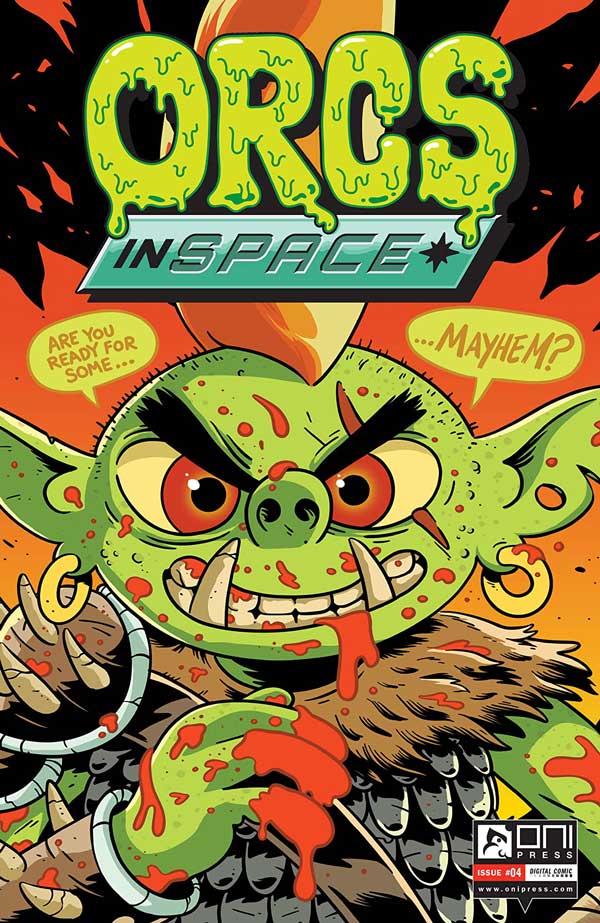 The first arc of Orcs in Space comes to an orcdacious conclusion! The orcs dive into a final battle with the Space Rats and Dash Blastoff––will the orcs prevail and survive their first battle with their second enemy, or have their mayhem-making ways finally caught up with them? It's Rat-slaying Time!
Publisher – Oni Press
On Sale Date: 9/8/2021
Written by
Abed Gheith
Rashad Gheith
Justin Roiland
Michael Tanner
Art by
François Vigneault
Colored by
DJ Chavis
Dave Pender
Cover by
François Vigneault
Oni Press is a premier comic book and graphic novel publisher located in Portland, Oregon. Established in 1997, Oni Press's curated line includes a variety of award-winning original and licensed comic books and graphic novels, including: Adult Swim's Rick and Morty™, Nickelodeon's Invader ZIM, Scott Pilgrim, Queen & Country, Courtney Crumrin, Wasteland, The Sixth Gun, Stumptown, Wet Moon, Letter 44, The Bunker, The Tea Dragon Society, The Coldest City, and Kaijumax.