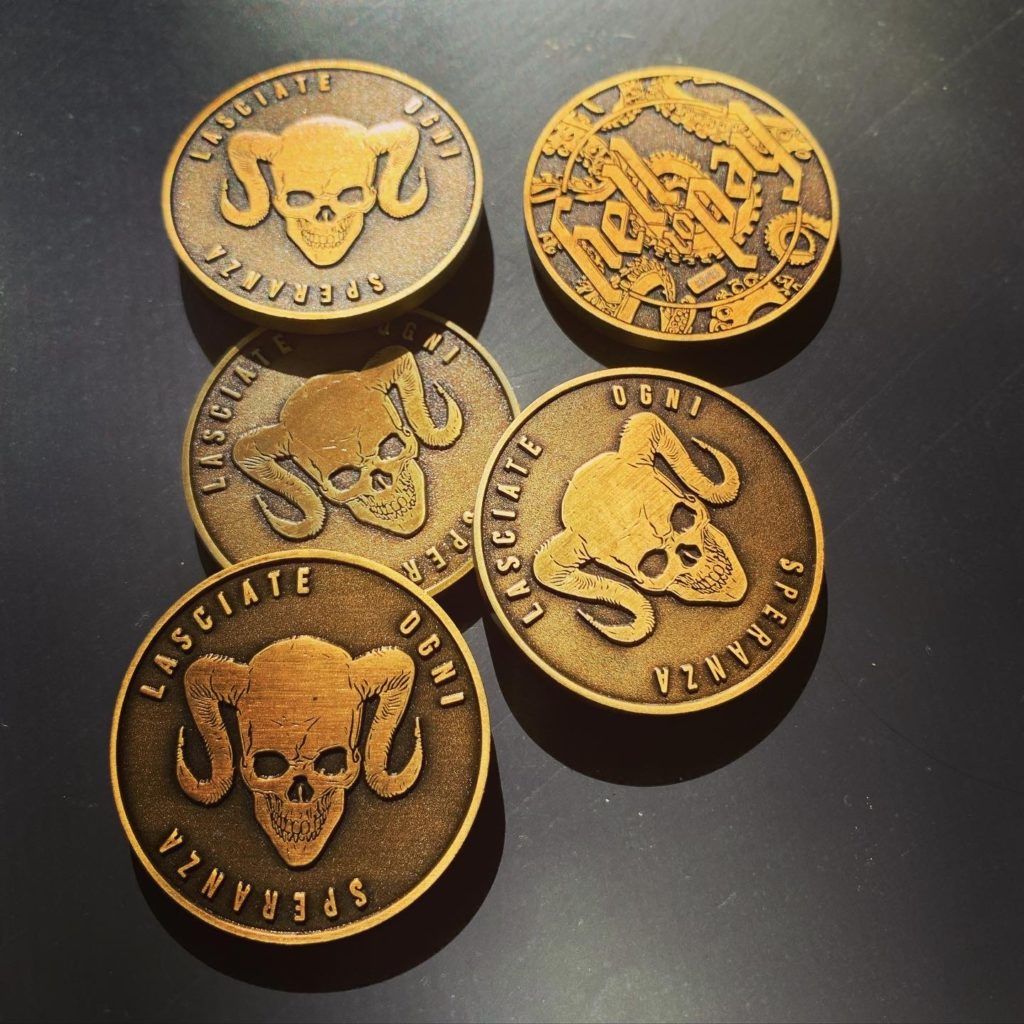 Hell To Pay Mints 666 Cursed :"Hellcoins" & Banks Lineup Of Exciting Variants, Including Highly Collectible 1:100 Incentive Foil Cover
Bestselling writer Charles Soule (Eight Billion Genies) and artist Will Sliney (Spider-Man)'s highly anticipated Hell to Pay series will feature a number of exciting variants—including a highly collectible 1:100 limited inventive foil cover variant and 666 cursed "hellcoins," each individually-numbered and fully embossed on both sides with the iconic designs from the comic.
The Shrouded College will give you magic… but you'll incur a debt. Until it's paid you belong to them. Married couple Maia and Sebastian Stone took that deal. They have worked for the College ever since using their new abilities to track down 666 cursed coins: qurrakh… aka the Devil's Dollar. Only a few remain. The Stones are almost free… but the devil's in the details. Hellboy meets Indiana Jones in this supernatural adventure.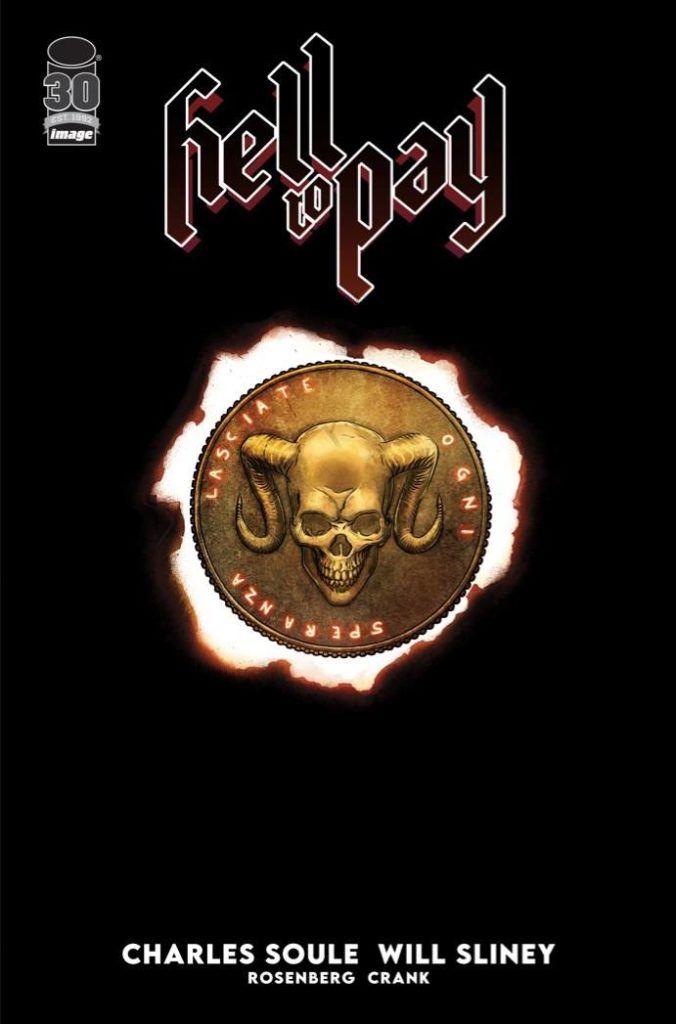 Hell to Pay #1 will be available at comic book shops and across many digital platforms, including Amazon Kindle, Apple Books, and Google Play, on Wednesday, November 2:

Cover A by Johnson – Diamond Code SEP220027
Cover B by Sliney – Diamond Code SEP220028
Cover C Blank Sketch – Diamond Code JUL228644
Cover D 1:10 copy incentive Horror by Sliney- Diamond Code JUL228645
Cover E 1:25 copy incentive by Del Mundo – Diamond Code JUL228646
Cover F 1:50 copy incentive by Asrar – Diamond Code JUL228647
Cover G 1:100 copy incentive Foil by Sliney – Diamond Code JUL228648
Cover H 1:150 copy incentive Original Sketch by Sliney – Diamond Code JUL228649
Collectible incentive metal "Hellcoin" token – Diamond Code JUL229065