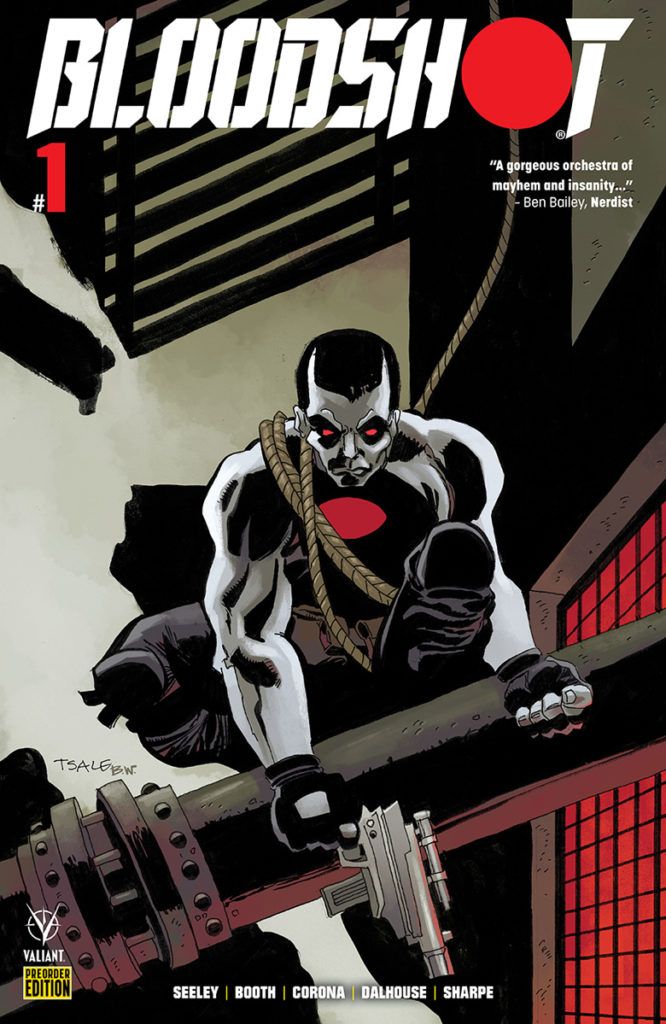 Written by TIM SEELEY
Art by BRETT BOOTH
Inks by ADELSO CORONA
Colors by ANDREW DALHOUSE
Letters by DAVE SHARPE
Cover A by DECLAN SHALVEY
Cover B by DAVE JOHNSON
Cover C by HANNAH TEMPLER
Cover D B/W/R Variant by JONBOY MEYERS
Pre-Order Edition by TIM SALE
Carbon Fiber Finish Variant Edition by JONBOY MEYERS
$3.99 | 32 pgs. | T+ | On sale SEPTEMBER 25th
An all-new ongoing series starts here!

Bloodshot is a nanite-fueled supersoldier forever at war. What happens to the world when he starts picking his own battles?
Will this one-man army be able to end the fighting—or just leave more destruction in his wake?