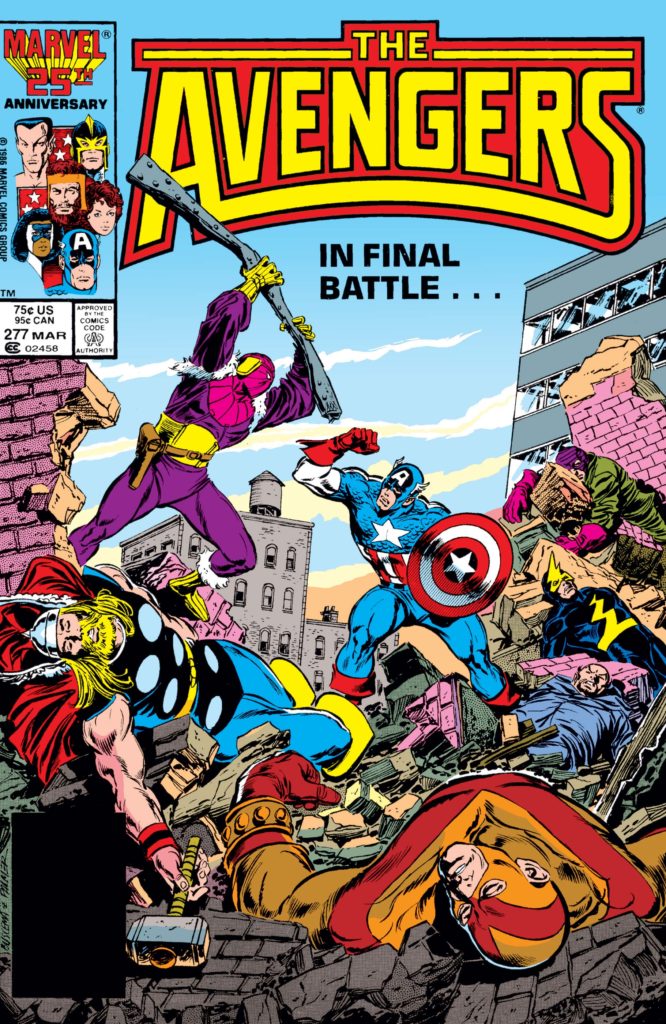 It's the final showdown between the Avengers and the Masters of Evil! Wait until you see the clash between Captain America and Baron Zemo! Not since the Avengers' Kree/Skrull War has there been such an action-filled climax!
The Avengers #277 – The Price of Victory released by Marvel on March 1987
The Avengers defeat the remaining Masters of Evil. Zemo loses control of Blackout to Dr. Druid and is forced to face Cap one-on-one. Cap beats him and the Avengers are left to pick up the pieces.
Writer
Roger Stern
Penciler
John Buscema
Inker
Tom Palmer
Colourist
Christie Scheele
Letterer
Jim Novak
Editor
Mark Gruenwald
Gregory Wright