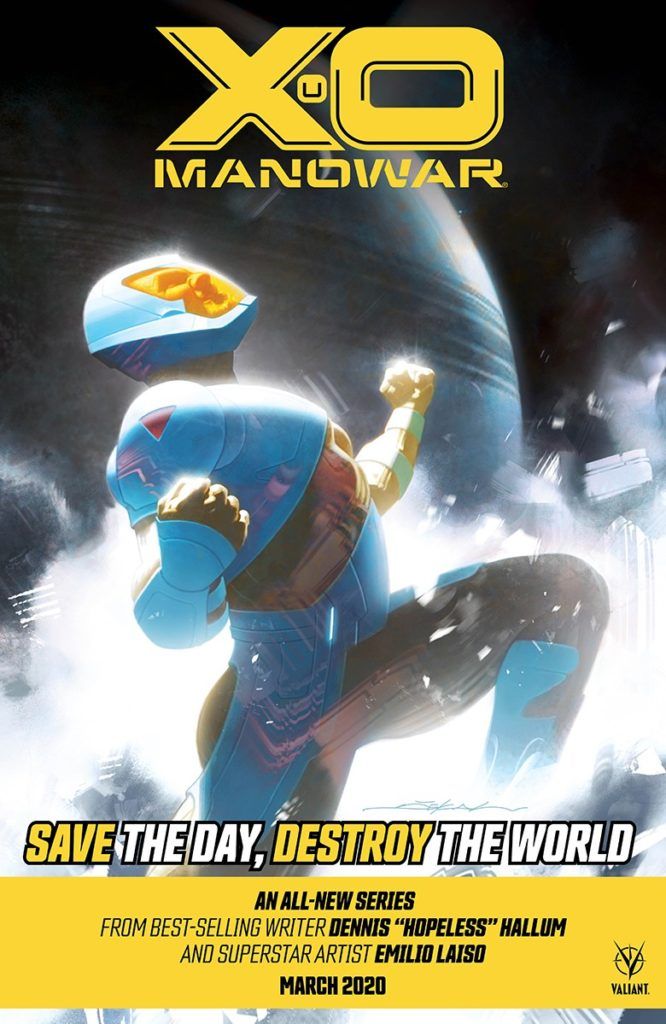 New York, NY (December 16th, 2019) – X-O MANOWAR #1 unleashes the Valiant Universe's most powerful hero in an all-new series this March!
From fan-favorite writer DENNIS "HOPELESS" HALLUM (Star Wars: Darth Vader – Dark Visions) and breakout star artist EMILIO LAISO (Marvel's Spider-Man: Velocity), a futuristic threat arises to destroy the planet, and the ancient warrior king – Aric of Dacia, a.k.a. X-O Manowar – is the only person with the courage and power to stand against impossible odds! Can Aric evolve into the superhero the world needs today?
Feast your eyes on a first-look at the stellar artwork!