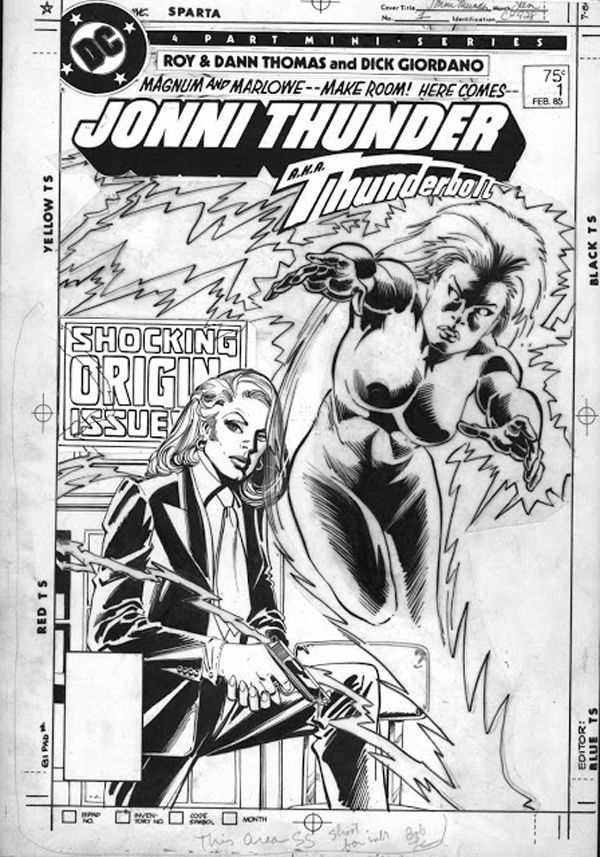 Jonni Thunder #1 – … Not in the Stars But in Ouselves…! released by DC Comics on February 1985
Jonni Thunder returns to her detective agency after her father's funeral to find a dead body waiting for her. While investigating, she discovers that she possesses an ancient statue of great power. Jonni Thunder becomes Thunderbolt for the first time.
Inqurires into a supposed family heirloom left behind by her deceased father leads detective Jonni Thunder into discovering the statuette that gives her the power of Thunderbolt when she grasps it!
Written by
Roy Thomas
Pencils
Dick Giordano
Inks
Dick Giordano
Colored by
Anthony Tollin
Cover by
Dick Giordano