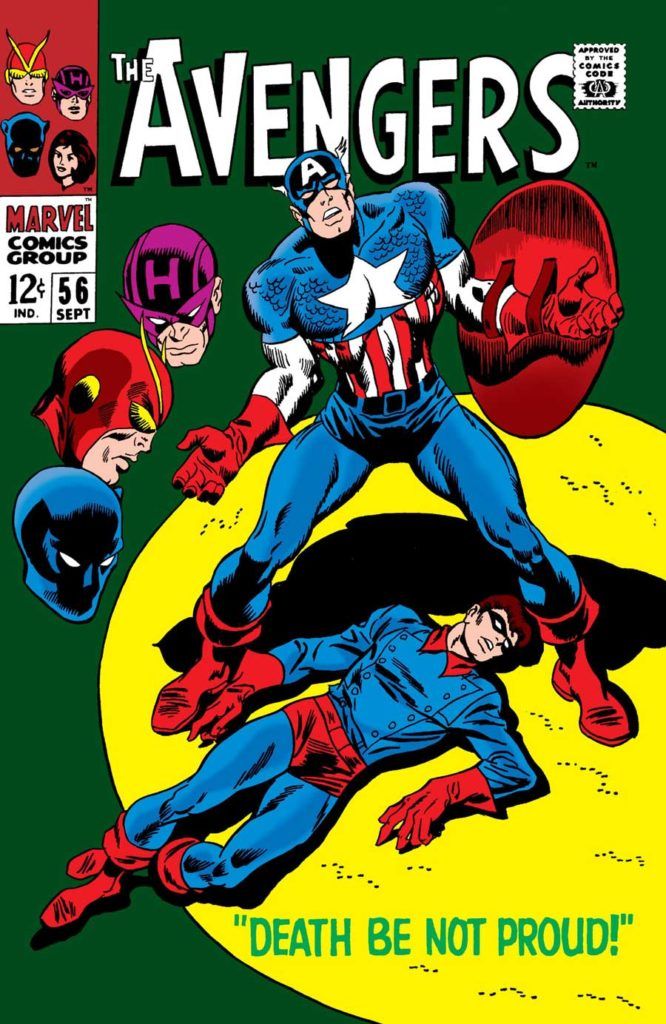 The Avengers #56 – Death Be Not Proud released by Marvel on September 1, 1968
Captain America must re-live the most painful memory from his past; the death of Bucky Barnes. The Avengers team reunites with Cap, and discovers Dr. Doom's time machine.
Written by
Roy Thomas
Art by
John Buscema
Cover by
John Buscema
George Klein
Cover Price: $0.12
Continuity Notes
In this issue the Avengers meet at Doctor Doom's castle to use his Time Platform, which previously appeared in Fantastic Four #23. However in that issue the Time Platform had been relocated to the Baxter Building. This continuity issue was later clarified in Fantastic Four Annual #11: the Time Platform from Fantastic Four #23 was a duplicate built by Mr Fantastic, whereas the original Time Platform remained in Doom's castle.

Though Captain America did not learn it at this time, Bucky did indeed survive, as revealed in Captain America Vol 5 #8.