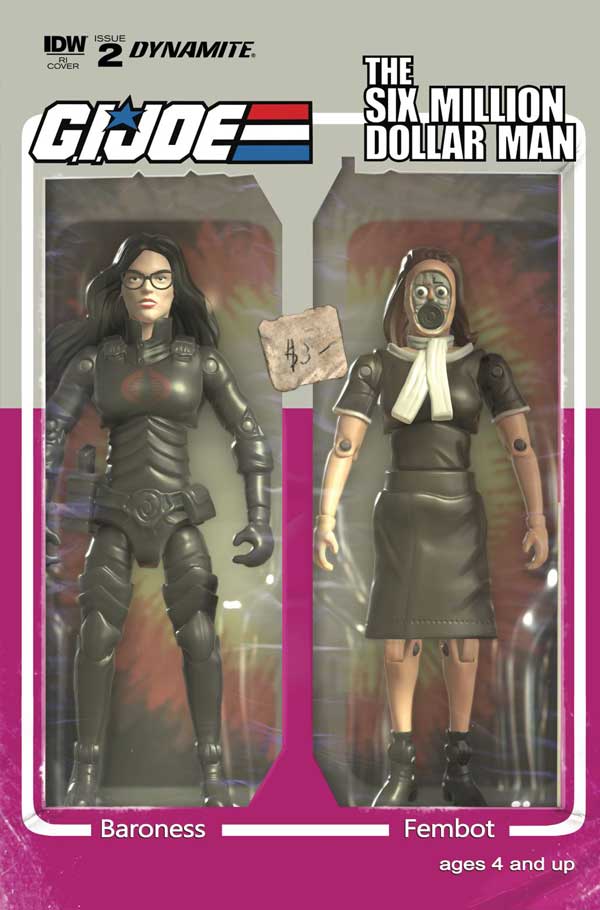 G.I. Joe: A Real American Hero vs. the Six Million Dollar Man #2
1:10 Retailer Incentive Cover (Baroness/Fembot)

Stranded in a snake pit! On a COBRA-sieged island, Hawk and his G.I. JOEs must protect the world's most powerful leaders of peace from a renegade Six Million Dollar Man, while Snake Eyes and Scarlett begin their impossible ascent up the planet's deadliest structure… with Cobra Commander waiting at the top!
Written by
Ryan Ferrier
Art by
S.L. Gallant
Release Date
March 28 2018