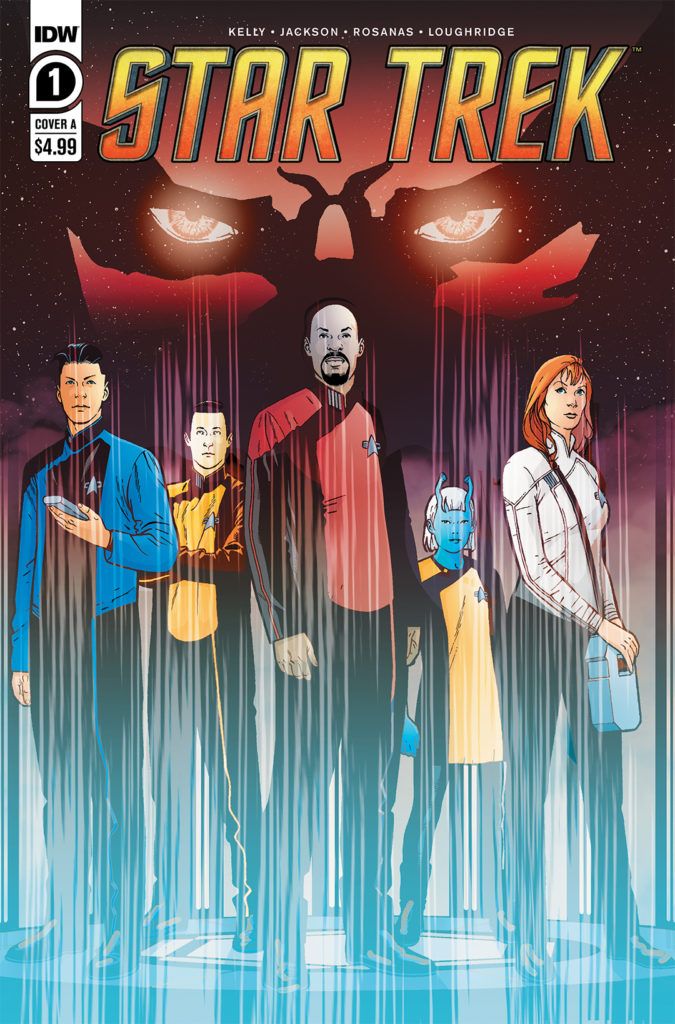 IDW Publishing's Upcoming STAR TREK — The Flagship Series for a Whole New TREK Continuity!
A brand-new Star Trek ongoing comic book series in October, scripted by Jackson Lanzing and Collin Kelly (the writing duo behind Marvel's blockbuster Captain America: Sentinel of Liberty) and illustrated by Ramon Rosanas.
Star Trek #1 will be available in October with eight variant covers for fans and retailers to enjoy, including Cover A by series artist Ramon Rosanas, Cover B by Declan Shalvey, Cover C by David Aja (TBC), Cover D by Rachael Stott, and a sketch Cover E, as well as three additional retailer incentive covers by Rosanas and Francesco Francavilla. Fans will also be delighted to read a Star Trek #1 prelude story from Rosanas, Kelly, and Lanzing in September's highly-anticipated Star Trek #400, a monumental anthology issue!