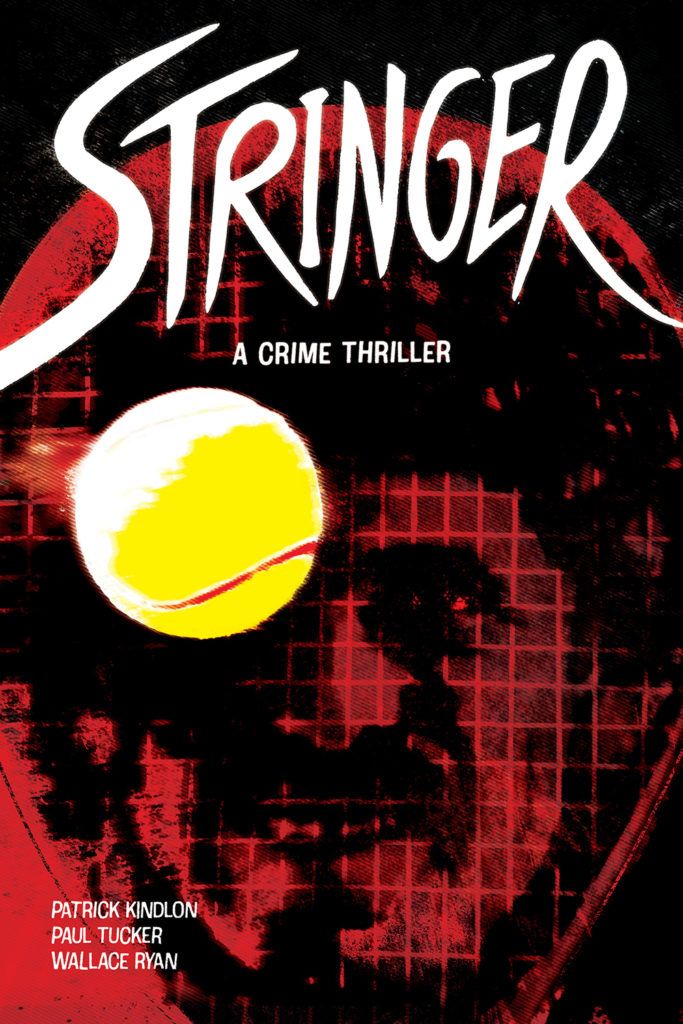 Fan-favorite writer Patrick Kindlon (Antioch, Frontiersman) and artist Paul Tucker (Tet, Nobody is in Control) team up for a hard-hitting crime thriller in the upcoming Stringer. This original graphic novel hardcover is set to release in April 2023 from Image Comics.
In Stringer, it's 1983. Tournament tennis. A racquet stringer turned small-time drug dealer gets in over his head transporting a gym bag of cocaine across Europe. Carrying a half-million in narcotics puts him on the radar of every dangerous man on the continent. Whoops.
"It's difficult to find an artist as fearless as Paul. Just real go-for-it kamikaze energy," said Kindlon. "The result is anything we do together has a wildcard element that makes every page a potential showstopper. Every storytelling trick that exists in comics we give a spin in the pages of Stringer. Pair that with a story built for maximum fun, and you've got comics gold."
This high-stakes crime thriller is the perfect read for fans of Ozark and Gunning for Ramirez. Stringer kicks off Kindlon and Tucker's "Rabbit Hole" universe of high-impact crime comics.
Tucker added: "Comic books and tennis could be written on my tombstone. That's a bit premature I hope, so in the meantime we have Stringer, a dream book that I'm very excited for people to check out. Bringing Patrick's wide cast of offbeat characters to life in a globetrotting misadventure has been a joy, and I hope the fun we're having on the page has the energy of a five-set thriller."