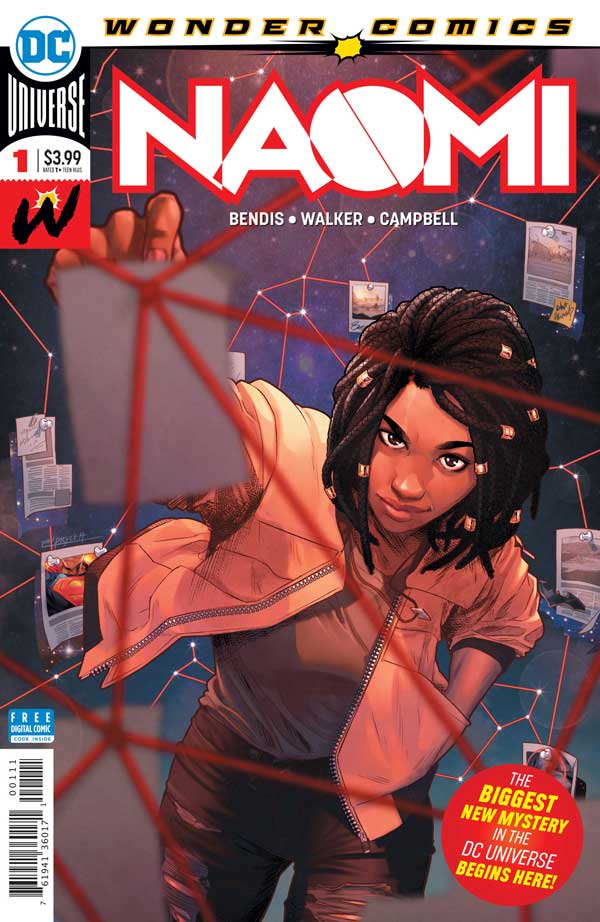 DC UNIVERSE Original Animated Series Harley Quinn debuted late November and season 1 continues in January with new episodes every Friday. You don't want to miss out on this original animated series that is being called a "hilariously gnarly win," and a show with "sharp performances across the board."
Additionally, Wonder Woman: Bloodlines, the feature-length animated film hits the service on January 22 in 4K Ultra HD! Filled with intrigue, mythology and relentless battles on shores near and far Amazon princess Diana of Themyscira chooses to save fighter pilot Steve Trevor and return him to his home in America – setting in motion one of Wonder Woman's most captivating characters. And for the first time the Batman Beyondfull series is available to stream in remastered HD starting January 22nd!
Don't forget to tune-in to DC Daily for a special guests, exclusive reports and fun recap shows. Plus, fans can catch all the latest and greatest updates on DC YOU Unscripted as the finalists are announced and pitch their ideas on an exciting episode airing on January 24th!
DC UNIVERSE has plenty of new comics on the way for readers to enjoy as they lay cozily by the fireplace during the winter months. Brian Michael Bendis' Wonder Comics imprint makes its way to DC UNIVERSE with the first issues of Young Justice (2019) and Naomi. Also coming in January, new issues of Heroes in Crisis, The Batman Who Laughs and the completion of Scott Peterson and Kelly Jones' Batman: Kings of Fear.
Not a member yet? Happy to get you setup with a trial, just send me an email!
New to DC UNIVERSE in January:
Video:
Wednesday, January 1: Batman: Gotham Knight
Friday, January 3: Harley Quinn episode "You're a Damn Good Cop, Jim Gordon"
Friday, January 10: Harley Quinn episode "The Line"
Friday, January 17: Harley Quinn episode "L.O.D.R.S.V.P."
Wednesday, January 22: Wonder Woman: Bloodlines
Wednesday, January 22: Batman Beyond (remastered HD Seasons 2 &3)
Friday, January 24: Harley Quinn episode "A Seat At The Table"
Friday, January 31: Harley Quinn episode "Bensonhurst"
Remaining Available in 4K ULTRA HD
Batman Ninja
Batman: Bad Blood
Batman: Gotham by Gaslight
Batman: Assault on Arkham
Doom Patrol
The Death of Superman
DC Spotlight: SHAZAM!
Harley Quinn Season 1
Justice League vs The Fatal Five
Reign of the Superman
Swamp Thing
Titans
Young Justice: Outsiders
Leaving DC UNIVERSE in December
Justice League vs. Teen Titans
All-Star Superman
Batman Beyond: The Return of the Joker
Green Lantern: First Flight
Justice League: The Flashpoint Paradox
Justice League: Throne of Atlantis
Justice League: War
Son of Batman
Superman II
Superman III
Superman IV: The Quest for Peace
Superman Unbound
Superman vs. The Elite
Superman: Doomsday
Superman/Batman: Apocalypse
Superman/Batman: Public Enemies
Watchmen: Under the Hood
Wonder Woman (2009)