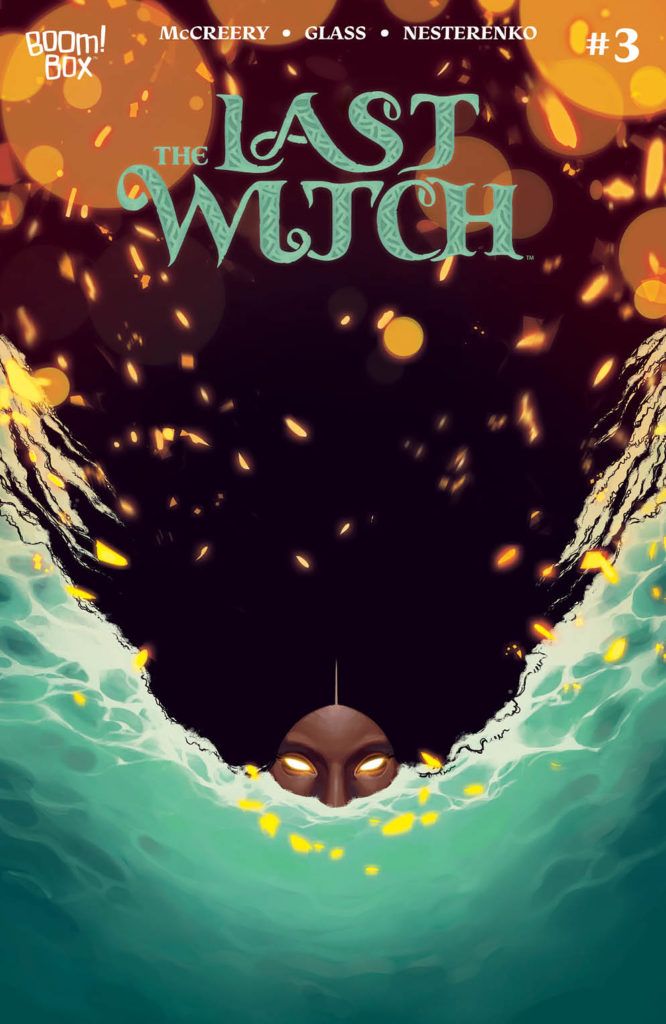 The Last Witch #3 – BOOM! Box (New Comics)

New From BOOM! Box The Last Witch #3 – Nan, Saoirse, and Brahm make it to the village of Ballydoolin, searching for Bronagh, the Water Witch.
But as Saoirse taps into the power of her mysterious Witchmark to confront her greatest foe yet, she doesn't realize the consequences of protecting her family are greater than she ever imagined.
Written by
Conor McCreery
Pencils
V.V. Glass
Cover by
Jorge Corona
Publisher
BOOM! Box
Print Release Date
March 10 2021
Check Out Preview Below