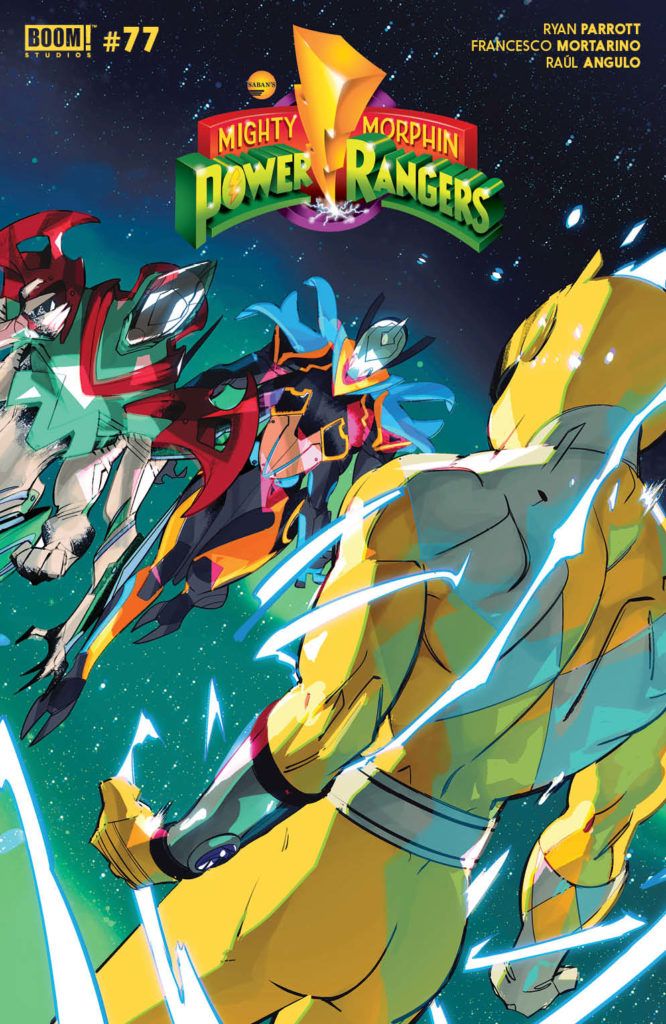 Power Rangers #11 (BOOM! Studios) Preview
Will the Omega Rangers be able to enlist the last Emissary to help to defeat the Empyreals? The Omega Rangers attempt to question the enigmatic Yellow Emissary, who may know the secret of the Empyreals undoing. But even if they can convince the Yellow Emissary to help, it may be too late if Drakkon isn't on the same page… The fate of the Omega Rangers and the Yellow Emissary hang in the balance as they all fight for their lives!
Written by
Ryan Parrott
Pencils
Moisés Hidalgo
Publisher
BOOM! Studios
Release Date
September 15 2021
From (BOOM! Studios) Preview Below
Currently, Power Rangers is celebrating 28 continuous years on the air, making it one of the longest running kids' live-action series in television history with nearly 900 episodes aired to date. Created by Haim Saban and launched in 1993 with Mighty Morphin Power Rangers, the franchise celebrates its 28th season with, "Power Rangers Dino Fury" currently airing on Saturdays at 8 a.m. (ET/PT) on Nickelodeon in the U.S.