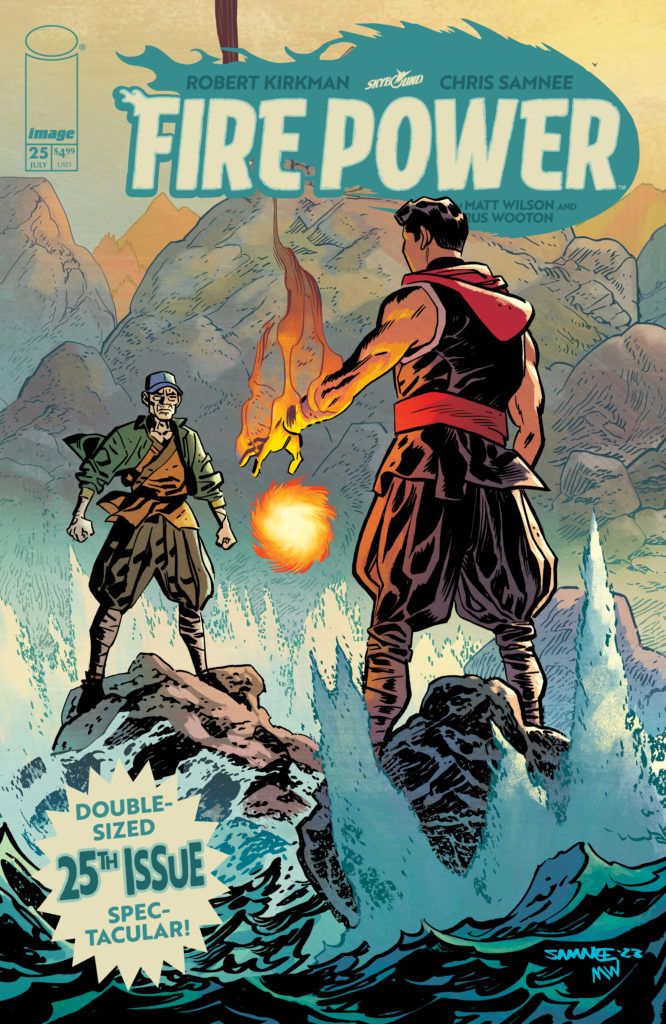 FIRE POWER BY KIRKMAN & SAMNEE RETURNS WITH A DYNAMIC NEW STORY ARC
Skybound debuted a stunning first look at Fire Power by Kirkman & Samnee #25 from the superstar team of co-creator/writer Robert Kirkman (The Walking Dead, Invincible), co-creator/artist Chris Samnee (Daredevil), colorist Matthew Wilson (Wonder Woman) and letterer Rus Wooton (The Walking Dead). This high-octane series will return to comic book shops to launch an all-new story arc on July 26, 2023.
Fire Power will return with a double-sized 44-page story picking up where the previous arc's shocking finale left off, with readers reeling for the Johnson family. After learning Wei Lun killed his parents, Owen cannot let the past go.
In celebration of this landmark issue, Fire Power #25 features a main cover by Samnee and Wilson and an open-to-order variant cover by superstars Greg Capullo (Batman) & Dave McCaig (The Walking Dead Deluxe).
Fire Power by Kirkman & Samnee #25 (Diamond Codes below I SRP: $4.99) will be available at comic book shops including digital platforms including Amazon Kindle, Apple Books, comiXology, and Google Play on Wednesday, July 26, 2023.
The available covers for the issue include:
Fire Power by Kirkman & Samnee #25 CVR A SAMNEE & WILSON (Diamond Code MAY230232)
Fire Power by Kirkman & Samnee #25 CVR B CAPULLO (Diamond Code MAY238015)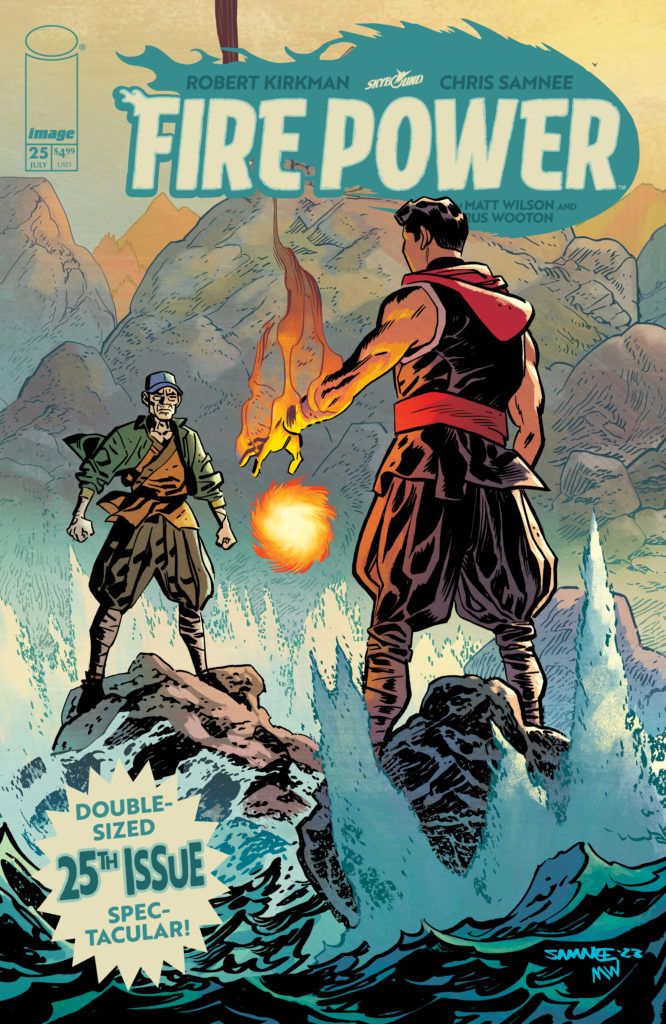 For the most up to date information on Skybound, please visit the company on Twitter (@Skybound), YouTube (Skybound), Facebook (@SkyboundEntertainment), Instagram (@skyboundent), Discord (Skybound), Reddit (Skybound), and at www.skybound.com.